UI/UX
What is the Design Thinking ? Understand Its Strategies into 5 Steps
Posted by Ravi Talajiya on 24 Oct, 2023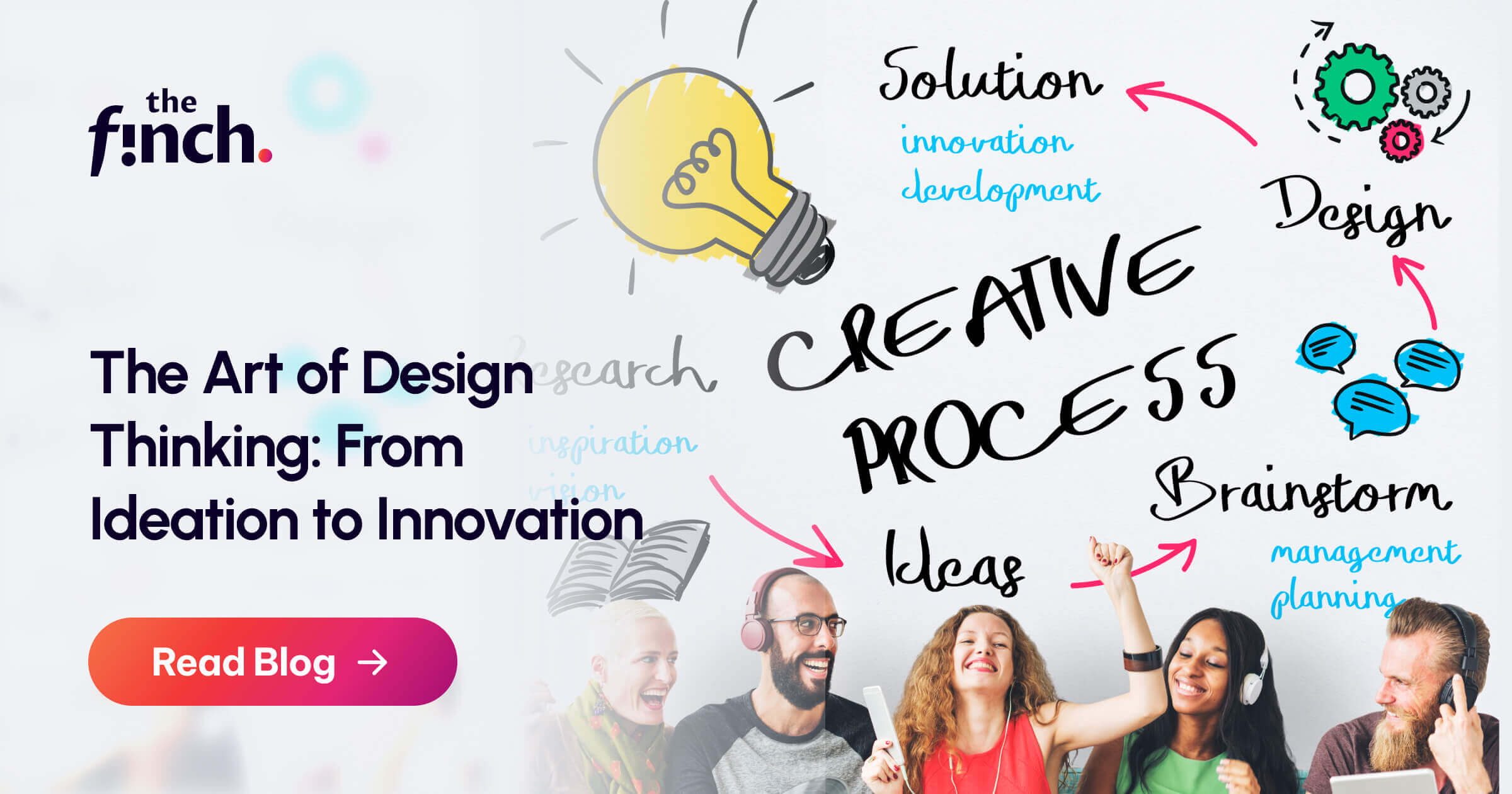 Quick Summary: Do you want to create a problem-solving design for your project? Design thinking is a structured process to help designers tackle complex business problems and develop user-focused design solutions. This article will discuss the design thinking strategies in detail.
When it comes to building outstanding and problem-solving design, we often think about UI/UX designers, their skills, and expertise. In most cases, we just pick random designers and build designs for products and at the end of the day, get nothing —the digital product we expect to earn a million dollars fails to deliver. Do you know why it happens?
Because apart from skills and expertise, design thinking is another process that helps designers create design, keeping specific users in mind. It's a process that involves everything from understanding users and their challenges to redefining problems and creating innovative solutions. If you have bigger projects, the design thinking process is crucial. Design thinking helps;
Create products that help people
Collaborate to create a specific design
Meet business goals faster
Save money and more
Top 5 Stages of the Design Thinking Process
There are many design processes, but design thinking is different from others. When we think about innovation or ideation process, it is problem-based. But, in the design thinking process, UI/UX designers think about the solution to a problem, not the problem itself. It begins with empathy and ends with a comprehensive solution that solves problems that users face. The design thinking model ranges from three to seven steps. In this guide, we have discussed the most relevant ones. The top steps of the design thinking process include;
Empathize
Define
Ideate
Prototype
Test
Let's understand these processes in detail.
Empathize: Understanding User Perspectives
This is one of the first design process steps where you empathize with users, know their problems, and gain insights. Empathizing is a crucial design thinking process to understand users' needs. This process involves consulting experts, conducting interviews, initiating surveys, and more. In most cases, the UI/UX design agency experiences things in the user's physical environment to gain a deeper understanding, helping designers with the human-centered design process rather than assumption-based.
Define: Framing the Challenge
In this design thinking process, the team organizes the information gathered during the empathize phase. In this phase, the design team frames the challenges in a way that not only defines the problem as a clear and actionable challenge but also guides the solution process. It's like creating a problem statement but done in a human-centered manner. Let's understand this through an example: you define a problem, not the way you want, but the way it needs.
It assists designers in collecting ideas, creating features, functions, and elements to solve problems, and more. Most importantly, designers can define design stages.
Ideate: Creative Solution Generation
Now, you have problem statements and actionable items. Based on these things, the design team will create ideas. The UI/UX team looks at the problems, keeping the other angels in mind. In this design thinking process phase, there can be various steps taken based on the problem statement. The steps may include Brainstorm, Brainwrite, Worst Possible Idea, and SCAMPER. These design ideation techniques help them create multiple solutions without judgment.
Prototype: Tangible Concept Creation
Now, it's time to validate the idea. In this design thinking phase, the team will create a prototype where the specific feature of the application will designed and tested among the team. The prototype phase aims to get the possible outcome of the ideas and find solutions for each problem discovered during the empathize phase and the other two stages. The design team will test each feature and function individually in this phase. This phase will help them clear their views.
Test: Real-World Feedback and Validation
This is the last but not the least phase. In the testing phase, the design team takes the prototype to users. They test it among users and gather feedback. It's an iterative process where designers learn to improve in the real-world scenario. Based on the feedback, designers make changes or adjustments to the products as needed.
Bonus: Implement
In this phase, the entire design thinking process comes together. The team will given the final layout of the design and implement it. The results of all previous phases are shared with stakeholders to help them understand what process the design went through.
Understand The Product Design Process
Top Skills Required for Design Thinking
When you hire a UI UX designer, you must inquire into the skills of your design team that need a side design thinking process. For example, the skills your designer needs to entail are;
Communication skills
Innovation skills
Leadership skills
Market and user research skills
Presentation skills
Problem-solving skills
Consulting skills
Sales and more
How Can The Finch Design Help?
We are a top-rated UI UX design agency, helping businesses create innovative solutions to get maximum traction. We have a team you need. They are experts in the design thinking process and create innovative solutions that solve real-world problems. We do two things -design your products and provide design consulting services. Connect with us now whether you need to create an innovative design on the top design thinking process or need consultation.
Index
Would you like to Listen?
Related Articles
Get the inside scoop on the latest UX industry happenings and trends from our expert UI UX professionals.