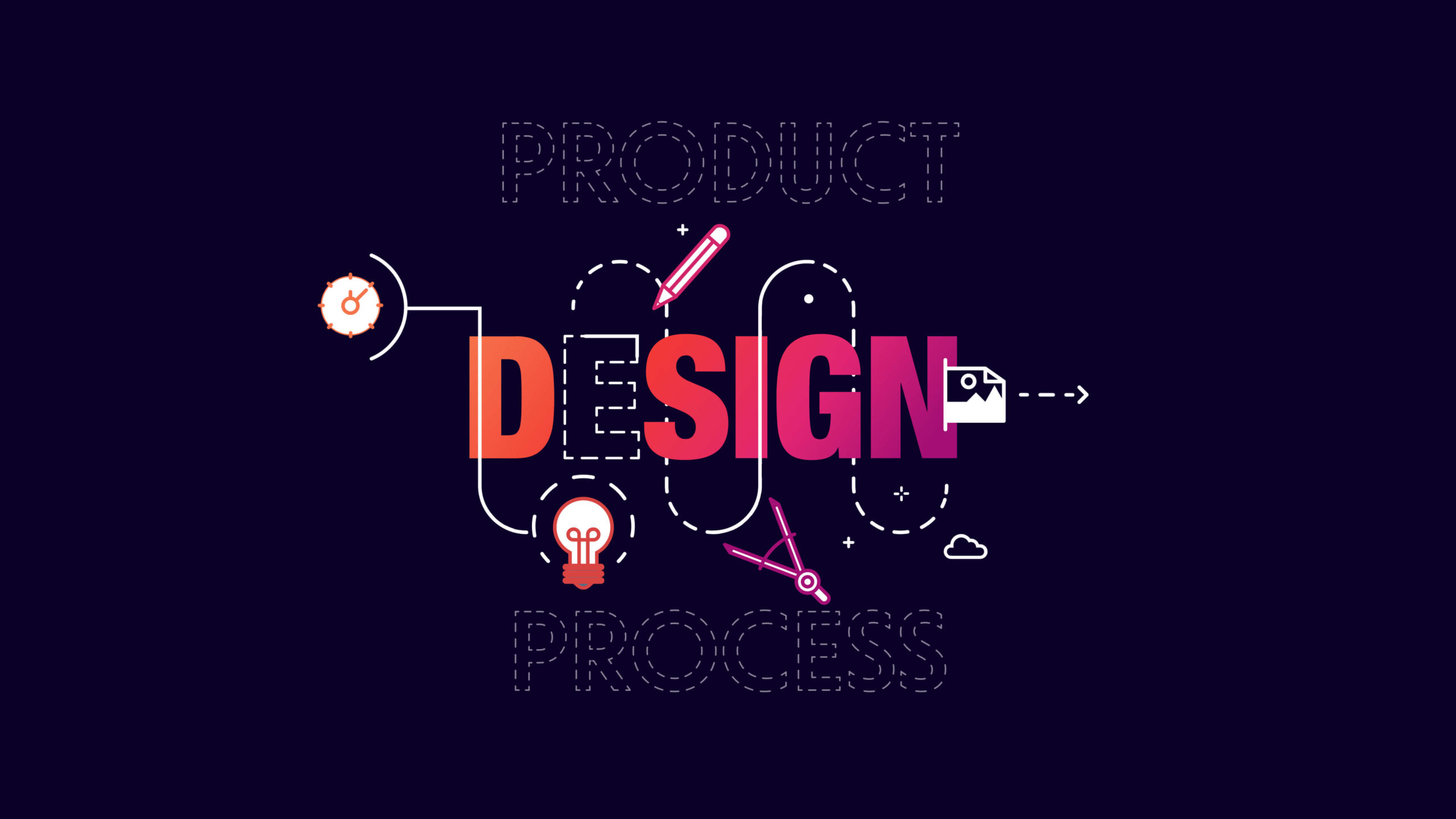 Quick Summary: A smooth product design process involves 'understand', 'solve' and 'achieve'. These are not just three words, they define the process of product design, and adhering to these steps can help you create an outstanding product. So, if you are wondering what makes a great product design. This article is for you. Let's explore;
Are you looking to build a product that attracts users? Design is the first thing that impacts buyers' choices. 72% of consumers say that packaging of product is what instigates their mind if they should buy or use products. Ultimately design is the crucial first step.
In this article, we will discuss everything about the product design process. It will include;
What is Product Design?
What is the Product Design process?
Steps of the product design process
Let's explore these processes in detail;
What is Product Design?
Product design is creating new products for businesses to sell in the market. But, there's a catch in it. You cannot pick a random design and create products. You need to explore, research, and validate if the product design is based on market trends. That means you need to design a product that solves the needs of the market, especially your end users. We have discussed three factors earlier —understand, solve, and achieve.
'Understand' refers to knowing your market. For example, you need to explore and research the likings, requirements, and needs of your market. 'Solve' refers to providing or solving product problems and finding opportunities. Finally, 'achieve' refers to reaching your goals by offering outstanding products to consumers.
What is the Product Design process?
The product design process is a whole journey from concept to market-ready product. Everything that involves in designing a product is part of the product design process. Formally, product design and process selection are examples of system design decisions. For example, it's a systematic journey that involves;
Discuss
Define
Develop
Debug
Deploy
When we combine these elements, they create a roadmap, helping the UI/UX design team provide the best result. The process combines the creative vision with practical feasibility that ensures the product 100% resonates with users' needs
Steps of the Product Design Process
There can be various steps that will help you define and create the best product design. However, we have made this simple achievable through simple easy steps. Here's what makes a great product design.
1: Getting Ideas and Inspiration
Everything begins with ideas. Creating a product is no different. Begin the product design process planning.
What will you do in this first step?
You will get ideas. The ideas will bloom with inspiration and brainstorming.
Inspirations: When you create any product, the first thing you do is study your competitors. Just look around, create some food questions, and try to find answers for. think about what people might want or need. You can get this idea from anything, not just from your competitors.
Brainstorm: Whatever you have accumulated, found, or researched during inspiration, gather them. Now, create ideas based on your thoughts. It can be many irrelevant ideas. Let it be and do not waste your effort in making them perfect right in the beginning.
2: Shaping Product Ideas into Plan
Before you dive ahead, we assume you have connected with your design partner. The UI/UX designers are crucial to set a difference and create outstanding product design. If you are approaching a third-party design agency, if not your in-house team, you need to explore ways to find the perfect UI/UX designers for your projects. No matter how beautiful your idea is, unless you implement it effectively, it's not going to be a successful business. You need to plan how you are going to implement your ideas. For example, you can do the following things;
Define the Product: Whatever ideas you have, highlight the things which you require to implement them.
Research: It's time to validate your product. You can do this by doing a certain analysis. For example, you can conduct market research, and competitor analysis, understand the trends, and more.
Prototyping: Creating a prototype isn't about creating a final product. It's just about visualizing how your product works or behaves in the market. Create a basic model of your product without caring about it to be perfect.
3: UI/UX Design
You need to design your product now. When we say design, it involves two important things;
Understanding your users
Creating products for users
In the case of software, the user interface and user experience are the two important factors. Your product design idea must be implemented as you want users to perceive it. Apart from everything, the UI UX design services you hire or partner with will make a difference. Choosing the right design agency will understand your concept and easily align with your goals.
Creating User Persona: Do you know who will use your product? You need to learn about them, their interests, their likes and the problems they face.
Designing It for Users: Designing it for users means they create the design that solves the problems. The features, buttons, and layout should be based on what you have learned.
4: Produce a Sample
Now, it's time to produce a sample and see if your objective is achieved. This phase is also known as MVP. In his phase, you create a product design with the most necessary functionalities and see how it works among users. Based on the users' feedback, you make changes to the final product.
5: Improving and Fixing
When you create a sample and allow users to use your products, you get feedback from real users. Here's how you can do it.
Test with Real Users: Try the product yourself. Allow real users to test it. Note down the feedback you receive from them. Improve based on the feedback. It can be anything, from overhauling the design to making a little change in features and functionalities.
Modifying: The process should continue until the product feels right. Do not worry if you have to go through many rounds of improvements.
6: Development
You have the final product design and it's time to make it the final product. If it is software, make sure you have perfect UI/UX designers to help you design the products. Now you go to build, manufacture or produce the final products.
7: Testing and Deployment
Now, test your products with the testing team. Fix the bugs if found and deploy them on the server or in the market for real users. Here are the steps you can follow to achieve success;
Thorough Testing: Test the final product extensively. Look for problems to ensure the final products do not have any issues. Make sure the product works well in different situations.
Quality Assurance: Quality sales. If your users feel interested while using the product then you have achieved the first milestone.
How Can Finch Design Make a Difference
We are a leading UI UX design agency for startups and enterprises helping design products as the market needs. We can help you with two things;
Provide UI/UX design consultancy for your product.
Design the products
We have a team of vetted UI UX designers who have worked on various similar projects. Our team works with you, not for you. It helps them understand your project and get aligned with it easily. Contact us today with your project scope or let us know how we can help.
Frequently Asked Questions About Product Design Process
What activities are part of the product design process?
We have explained the process in detail throughout the whole article, albeit the specific product design process includes;
Discuss
Define
Develop
Debug
Deploy
You can refer to this article again for a detailed view.
Product development or product design entails a process of balancing which types of considerations?
Apart from defining the process, the product design entails the following considerations;
Marketing
Engineering
Economic
Manufacturing
These considerations are important while creating or designing forms and features or services features of products.
During which step of the design process do you test the solution or product?
Even though testing is conducted after every process, we conduct rigorous testing during the prototype stage. We use various methods for testing. That includes manual and automated testing. We have a team who ensures that the product is designed without any errors.
The cyclical multistep process by which designers and engineers design, build and test a new product.
Which of the following is the result of the product design process?
All three are the result of the design process. There can be various addition to it, such as;
Exploring
Designing
Planning
Making/creating
Testing
Revising
For detailed information, you can revisit this article and get the information you need.
Index
Would you like to Listen?
Related Articles
Get the inside scoop on the latest UX industry happenings and trends from our expert UI UX professionals.