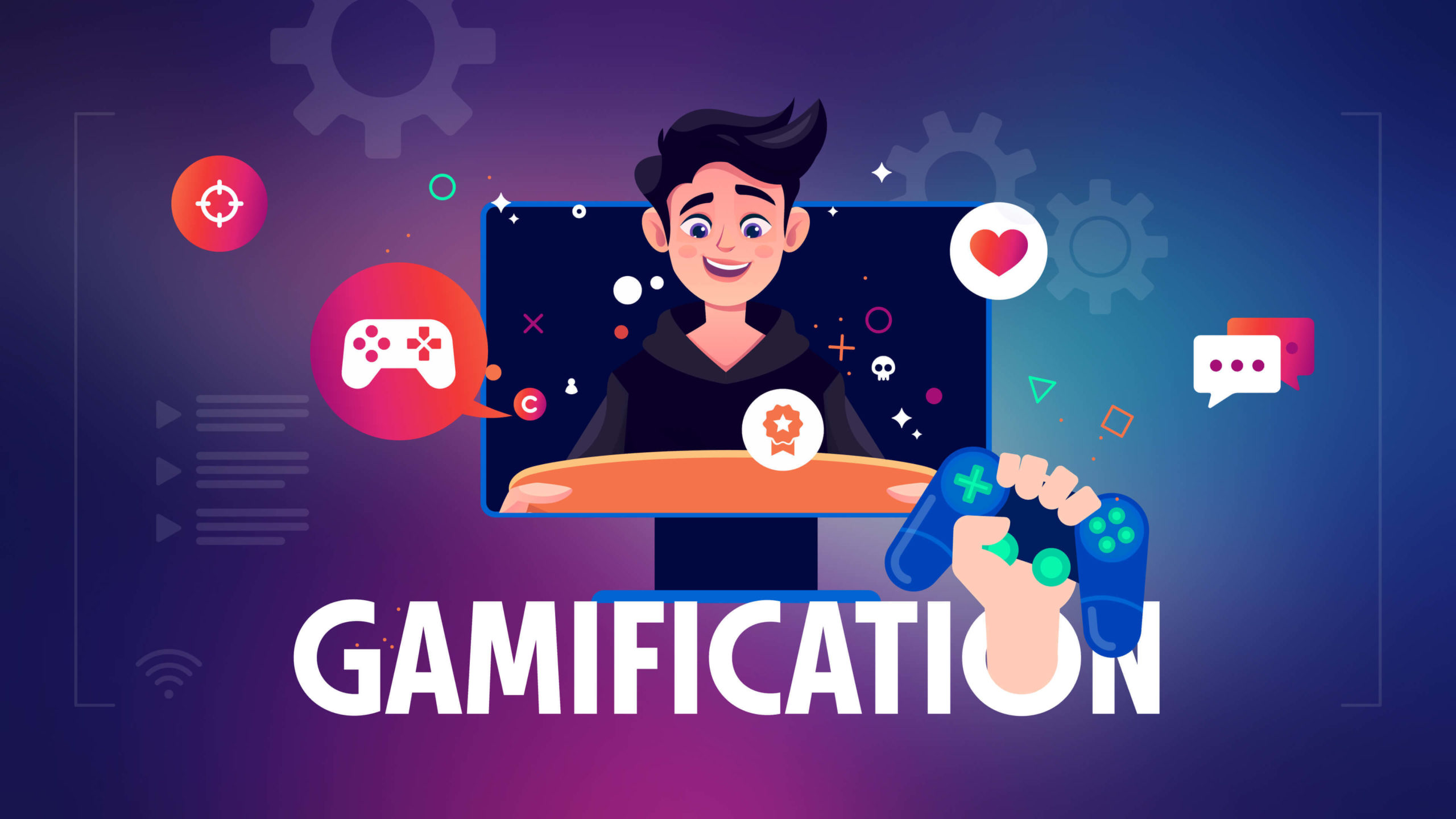 Gamification is a new way of looking at incentive schemes that boost customer interaction. Gamification is turning out to be an efficient technique to educate, interact with, and stimulate viewers about your product, services, and solutions in facilitating long-lasting relationships and getting them glued to your brand, products, and services.
The gamification industry was worth $7.17 billion before the COVID pandemic, as per Mordor Intelligence, and it's predicted to expand at a CAGR of 30.31 percent in the coming 5 years. One of the primary aspects of promoting significant growth is the reliability of gamification in enhancing customer engagement.
How can gamification Boosting engagement?
How can you evaluate if gamification is effective? Several successful brands, including famous companies like Starbucks, Airbnb, and Dominos, are embracing these strategies, and the outcomes have indeed been encouraging. Have you ever discovered why it makes us feel so fantastic to be a "superhost" on Airbnb, to get "loyalty points" whenever you order a Starbucks frappe, or to get healthier and better while completing challenges or the Nike+Run club app while earning "badges and rewards"? Gamification makes this possible. Businesses can create an effective bond with their consumers and integrate loyalty that not only sell products or services but let their consumers feel an important part of a widely distributed community.
The term "gamification" is used in the tech business to describe the process of applying game elements to non-gaming contexts such as websites and mobile apps. If you want to improve your customers' involvement with your application, for instance, include a game component as in a task or a challenge.
Customers can go up multiple "stages" within a task using gamification tactics depending on their activities, like ordering something, writing a comment, making suggestions, or posting on social networking sites. They feel rewarded after accomplishing tasks and winning the prize. According to surveys, engaged consumers account for more than 20 percent higher earnings, sales, and relationship growth. Gamification is influential, and entertaining to users as it has the ability to change their habits without them even acknowledging it.
The psychology behind gamification
The power of Dopamine
What's with the gaming or gamified apps that push us to return or get hooked? This technology mania has been attributed to a variety of factors. Humans are obsessed with dopamine spikes in certain ways, and we use our gadgets to meet our incessant demand for quick escapism.
Feeling empowered
Users who engage in gamification are more excited and feel in control than those who are forced into a company's sales funnel. Consumers also appreciate that their contentment is valuable to the firm since the company bends efforts to provide a richer experience. Adventure is fostered by establishing a gamification strategy with fine game design, and viewers are free to decide how to advance. People are more inclined to accept and appreciate their entire experience if they have any authority to make decisions about how they participate.
Experiencing progress alleviates the experience
We are more dedicated to sticking to an activity if we observe any progress instantly. Adding a progress slider or ranks to your customer's experience of playing is an illustration of using progress mechanics. This allows users to know how much they've progressed in a gaming experience as well as how close they are to attaining the highest score.
Customer Retention and Referrals
Competing with strangers is fun; it's quite another to compete toe to toe with friends. Games are more fun and thrilling when played together, especially with the people you know. So, if one customer is obsessed with your contests, challenges, or perks and likes your offering, it's easy enough to convince them to gain a referral and tickle their interest in your brand. This also contributes to incorporating a brand-focused community.
The 4 Stages of a Gamification Experience
Every phase reveals a different reason for making a decision, and consequently, each phase's content requirements will be distinct. The manner you structure the experience is determined by your company's objectives.
Stage 1. Recognize
Customers encounter your technology during this phase. When an individual learns about a brand, he/she is curious to know about it and its perks and benefits they can have. That way, it gets easier to judge whether it's something worth considering.
Stage 2. Signing up or Onboarding
During the onboarding step, customers experience the system from scratch. Your users' primary objectives here are to feel welcomed, to comprehend how it all functions, and to accomplish certain objectives. It's critical to establish a positive first impression so that you'll want to return.
Stage 3. Building a habit
Users are habituated to the game during the habit-building phase. They explore new things and seek fresh experiences. In this phase, companies can provide experiences that spike up their dopamine and deliver that satisfaction.
Stage 4. Mastery
Users become obsessed with your games and master them while knowing practically everything there is to know about your business and products. The companies' goal now is to keep their experiences fresh and come up with creative, unique ways to keep their customers satisfied.
Recommend to Read: How to hire UI UX Design for you next project?
How Does The Finch Design Help?
The Finch Design is the leading UI/UX design agency in India and USA, helping clients design website and applications keeping gamification in mind. We offer design consultancy to help clients understand the cope of their projects and design the UI UX as they trends demand.
Winding-up
With the advent of technology, AI is also integrated into almost every aspect of the digital world. Gamification is a relatively new strategy that is aggressively establishing its effectiveness as a model. Moreover, it is rapidly gaining prominence. Gamification, when used appropriately, will engage the audience, boost retention of the existing business, reduce client acquisition costs, and spur recommendations and referrals, all of which contribute to improved revenues for your firm.
Index
Would you like to Listen?
Related Articles
Get the inside scoop on the latest UX industry happenings and trends from our expert UI UX professionals.