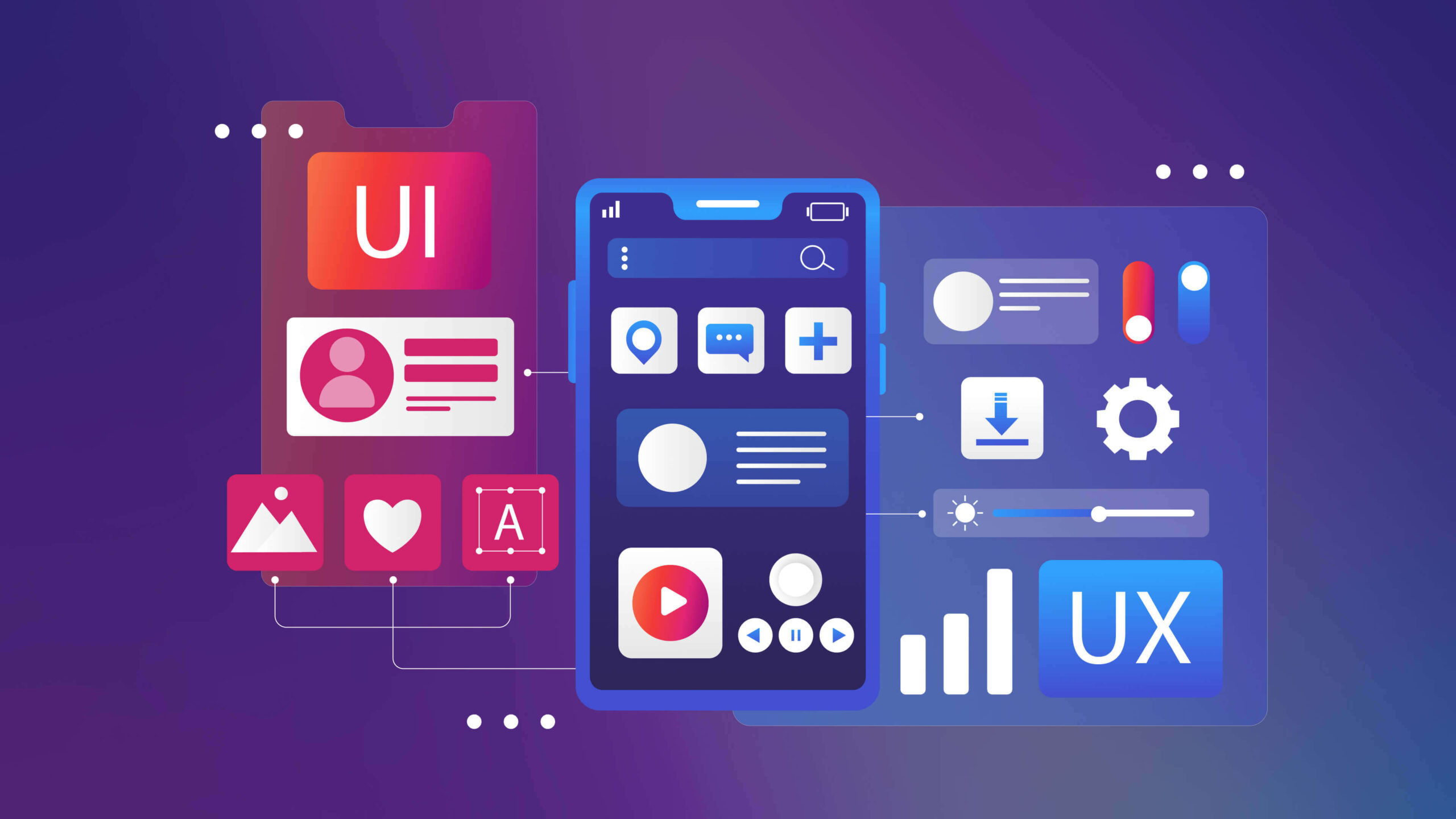 Quick Summary: In online business, building brand identity and increasing customer engagement is the top priority. And, hence their digital store must be equipped with all modern features, functionalities, and appealing designs to serve tech-savvy users' purposes. If you are exploring the important of hiring a UI UX design service for your project, we have solved this for you.
The modern business landscape is changing rapidly and so do users' expectations of your applications, website or software. They look for a faster, smoother and sleeker experience when they visit online platforms. No doubt, a website is crucial for your online business, but designing the website -the UI/UX, is equally crucial to keep your customers engaged.
Did you know when a visitor logs into your applications, you have only seconds to attract them?
Once you successfully influence them, you win the race. A good UI/UX successfully delivers what your users want. And, for crafting compelling designs, you need expert UI/UX design service providers for your project.
Listed here are the 8 benefits of hiring professional and advanced UI UX design services to help you understand its potential. Let's explore;
Benefits of Professional UI/UX Design Services
Hiring the top UI UX services will provide the following benefits;
Better Accessibility and Readability
Expertise in Design Principles
Enhancing Conversion and Sales
Faster Time to Market
Build Brand Recognition
Reduced Development Cost and time
Increased Customer Satisfaction
Expertise in Design Principles
They are crucial and knowing the benefits in detail will help you stay focused on creating the best attractive designs for your business. Let's explore them one by one for better clarity.
Better Accessibility and Readability
A good design is not just about attracting your users to your mobile application or website but also about keeping your users engaged, turning them into potential buyers. Professional UI/UX designers have a deep understanding of accessibility guidelines. They follow the best practices. They ensure that your digital products are user-friendly and accessible to every individual, from tech-savvy generation to non-tech-savvy ones. They are masters in creating overall user experiences for a broader audience.
Expertise in Design Principles
A reputed UI/UX Design Agency often has expert designers with good years of experience in this sector. They worked with various clients from different industries and hence they possess a wealth of knowledge. Their experience in design principles, user behavior, and industry trends enables you to get a better user interface (UI) and user experience (UX). With expertise, you get designs that create visually appealing and functional interfaces. It comes with quality and easily aligns with your project's goals and resonates with users.
Enhancing Conversion and Sales
Sales, more sales, and the best sales are the only goal of modern business. A well-crafted user interface and seamless user experience can significantly impact conversion rates and boost sales. UI/UX designers optimize your digital assets to guide users through the conversion funnel, resulting in higher customer engagement and increased revenue.
Faster Time to Market
UIUX designers streamline the design and development process, reducing the time it takes to bring your product to market. The appealing design will help you make content centred around customers' personalities, behaviors, and interests. Their ability to create efficient workflows and prototypes based on user personas allows for faster iterations and quicker implementation of changes.
Build Brand Recognition
A distinctive and consistent UI/UX design reinforces your brand identity. For example, if you have a unique UI with quality and consistent UX, it will make it more recognizable to users. By incorporating brand elements into the design. UI/UX designers help establish a strong brand presence in the minds of your target audience.
Reduced Development Cost and Time
Did you know $1 spent on UI/UX during the design phase will turn into $10 during development, and the same will be $100 if it is done post-development?
Investing in professional UI/UX design early in the development process helps identify potential issues. Once you know the issue at the earliest, better improvements can be made even before significant resources are allocated. This, in turn, reduces the overall development time and cost by preventing costly reworks and iterations.
Increased Customer Satisfaction
A user-centric approach ensures that the end product aligns with users' needs, interests, and preferences. Excellent UI and UX bestow better navigation, allowing users to explore the website without giving much thought. By providing a delightful and intuitive user experience, UI/UX designers contribute to higher customer satisfaction, leading to improved customer retention and loyalty.
Expertise in Design Principles
Considering hiring freelance UI/UX designers, over dedicated UI/UX design services? You need to wait until you finish this. A freelancer UI/UX designer is cost-effective as compared to UX design service providers. But, you might end up compromising the quality. That means you may be saving some bucks upfront but it will be a costly affair in the long run.
UI/UX design service providers on the other hand possess a wealth of knowledge and experience in design principles, user behavior, and industry trends and strong work portfolios. Their expertise allows them to create long-lasting designs with visually appealing and functional interfaces. It will align with your project's goals and resonate with users.
By enlisting the services of UI/UX design professionals, you can leverage their expertise to create an exceptional user experience that sets your project apart from competitors. UI/UX professionals from reputed design firm will attract more users and drive business success.
Best Practices to Follow for UI and UX Design
When you hire a professional UI UX design service, you get quality work as they follow the best practices for design. Here are some best practices that our team follows, though they are common for all. Let's explore.
Understand your target audience and their needs
Keep the interface simple and intuitive
Prioritize visual hierarchy to guide users' attention
Ensure consistency in design elements and patterns
Use clear and concise language for labels and instructions
Optimize for mobile responsiveness and accessibility
Conduct usability testing and gather user feedback
Aim for fast loading times and smooth interactions
Implement user-friendly error handling and feedback mechanisms
Continuously iterate and improve based on user insights
Tips for Choosing the Right UX /UX Designer
Want to hire UI/UX designer for application designs? It's wrong to pick one random designer and get it on with the design work. Instead, you need to explore how to hire a good designer best fit for your project.
Define Your Requirements
Start Searching For UI/UX Designer
Review Portfolio and Case Studies
Take Interviews with Developers
These are the common tips you should have before hiring a design team. You can discover more by exploring this article on how to hire UI/UX designers for your project.
The Benefits of Working with TheFinch Design
We are a top-rated UI/UX design agency in the USA and India with core expertise in quality UI UX design services. We provide high-quality UI/UX experts who design websites, and web and mobile applications tailored to your taste. Here are the top benefits you can gain after partnering with us.
Tailoring designs to meet users' needs and preferences
Highly skilled and experienced UI/UX designers
Optimizing user flows and call-to-actions for better conversions
Open communication and client involvement throughout the process
Designing for inclusivity and usability by individuals with disabilities
Utilizing the latest design tools and technologies
Reinforcing clients' brand identity for a cohesive and recognizable presence
Recommend to Read: UI UX Design for Startups : Why It's Important
What Process Does TheFinch Design Follow and How Does It Work?
We have a process designed for every design project we accept. We follow the process to achieve clients' goals as well as maintain deliverables within deadlines. Take a look at the process we follow.
Discover
In-depth research and understanding of client goals and target audience.
Define
Clearly defining project scope, milestones, and deliverables.
Design
Creating wireframes, prototypes, and mockups to visualize the UI/UX.
Develop
Collaborating with developers for seamless implementation of designs.
Delivery
Thoroughly testing and gathering feedback before final product delivery.
Are You Ready to Hire a UX and UI Design Agency?
Given the benefits of hiring UI/UX design services, we believe you have got an idea of why a good UI/UX design agency will be beneficial for you. We at The Finch Design are committed to innovating and delivering the best in the industry. Whether you want to understand more about hiring a UI/UX design agency in detail or want to create appealing designs for your projects, Finch Design is here to help. Let's connect.
Index
Would you like to Listen?
Related Articles
Get the inside scoop on the latest UX industry happenings and trends from our expert UI UX professionals.