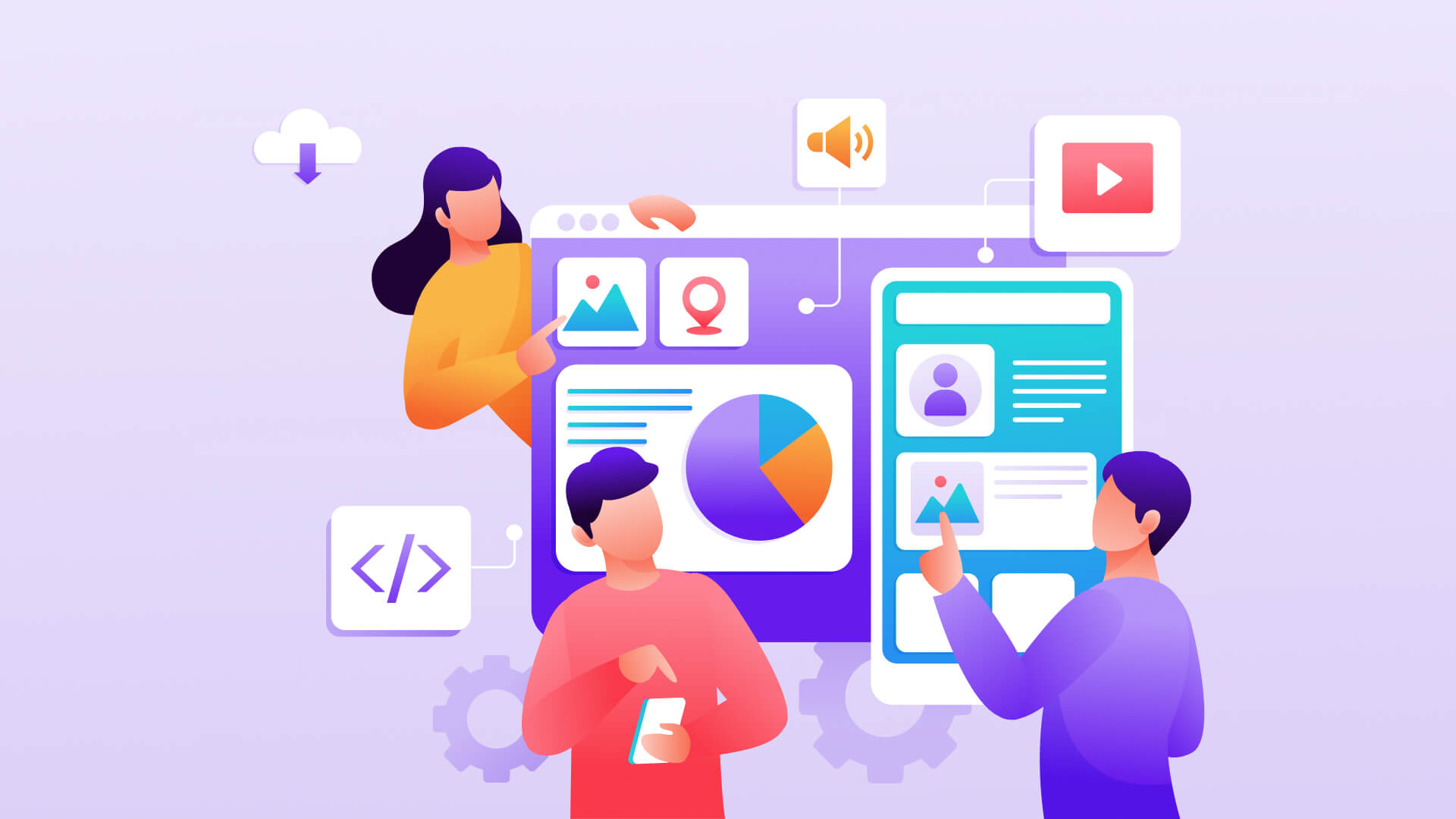 Quick Summary: Are you looking to design your website or application? But do you know how front-end development with UI/UX design can make things better than expected? Even you can't think about better UI/UX design output unless you have excellent front-end development backing. So, should we choose the UI/UX design and front-end development companies separately or as a whole? This article helps you decide. Let's explore;
When it comes to an appealing user interface with an attractive user experience, the expertise of the UI/UX design agency matters the most. But, when you look for the comprehensive success of your tech products, then UI/UX together with front-end development makes a greater collaboration. What if you have a fantastic UI/UX design, but a novice front developer write those design into code? You get no output with your final product.
In this article, we shall discuss the importance of UI/UX design with front development. And why you should choose a UI/UX design agency that offers both to help you get quality products that resemble your business ideas perfectly.
We shall discuss the following points in this article;
What is UI/UX Design?
What is Front-End Development?
What Does UI/UX Design Do?
What Does Front-End Development Do?
How Do UI/UX Designs Works with Front-End Development?
Let's understand these points in detail;
What is UI/UX Design?
When we say UI/UX design, it's about the process of creating or designing a user interface and user experience, keeping the user-first approach in mind. That means it should be aesthetic as well as pleasurable to use.
UI/UX design can defined separately as;
UI Design refers to the user interface focusing on applications' visual and user-interactive elements.
UX Design refers to user experience that focuses on an entire meaningful user experience. Basically, UX designers are more focused on the whole journey of product design, from market research and branding to design and usability.
What is Front-End Development?
Front-end development is all about creating the client side of the application. Your UI/UX designers create visual elements with usability, such as features and functionalities, while front-end developers convert those designs into code. Like UI/UX, front-end development is also a process of creating user interfaces and the user experience of a website, web application, or mobile application.
What Does UI/UX Design Do?
As discussed earlier, your UI/UX designers research and design compelling user interfaces and user experience. If you hire the right UI/UX designers, you get a lot of benefits, like trendy design that resembles your brand and creates an excellent user experience. Expert designers research the market, explore industries, and make designs based on their research.
What Does Front-End Development Do?
Developers turn those designs into code based on the design they receive from the UI/UX team and their experience in front-end development. They are the ones who form your idea into successful products. Frontend developers play a more significant role in giving your product a final face. It requires a lot of effort to turn those ideas into code. For example, what your designers have created must be collaborated and conveyed exactly to the developers so they know the concept behind particular visuals.
How Do UI/UX Designs Works with Front-End Development?
Did you know that 52% of users say they may avoid using an application with no responsive mobile design?
Designs, but your developers create those designs compatible with every screen. An application that looks stunning and functions seamlessly is the collaborative work and symbiotic partnership of the UI/UX design and development team. You cannot think about a better digital product while being dependent on a designer alone or a developer or vice versa. They are support systems for each other. Hiring a front-end development company and design agency separately for each work will not solve the issue quickly. Let's explore how their collaboration makes successful products.
Clear Communicating
When you have UI/UX designers and front-end developers working side-by-side, they tune their work with clear communication. UI/UX designers must communicate with web or mobile developers when there's any new product at their disposal. It could be regarding initial thoughts regarding market research and design approaches. Besides, it could be about the layouts, team management, etc. They can easily communicate and solve every aspect of new products with front-end developers quickly and clearly.
Discussing Prototyping
A designer creates prototyping, but web developers help designers refine it with their inputs. When they collaborate, such as in regular meetings about products or projects, the front-end development team will have a chance to look at the ongoing design and give feedback if necessary.
Easy to Share Findings and Research
Every designer researches before they create any design. They use their knowledge of human behavior and psychologically plan how their design will attract users. Now, how can web developers understand the findings behind product design? They need to communicate and convey what designers think about any particular product design.
Testing and tweaking
When the products are ready, designers test the project among real people. They record every reaction of people —how they interact with the products and even listen to their feedback. Those findings need to be conveyed to front-end developers. If they are working remotely, they need to put a lot of effort into sending the right message in words or over a phonic conversation. Hence, if they are working on the same table, it will help them stay on the same page without any hassle.
Turning Design into Code
When prototype testing is done, the real game begins. With all their findings and reports, the design team connects with the front-end development team and get the design turned into code. The development team will turn it into a final product. Now, the team needs to be on the same table as the development team needs to take control of all files and implement everything as defined. From font, color, and buttons to style, features, and functionalities, developers need standardized guides that are decided during design.
Last but not least, when developers start coding, various issues arise in between development where they need to collaborate with designers. There are some issues that developers need designers' support to solve. In such imperial cases, the designers must stay in touch with every front-end development process.
Where Does TheFinch Design Stand
TheFinch Design is the leading web design agency with quality UI and UX design services. We are a group of innovative people who work round the clock to bring an aesthetic design with appealing user interfaces. We also have a team of front-end developers who work alongside our designers to help our clients get desired products in less time at less cost. We can help you make a more excellent choice. You must connect with us today with your project scope and discuss how we can turn your ideas into a successful product.
Index
Would you like to Listen?
Related Articles
Get the inside scoop on the latest UX industry happenings and trends from our expert UI UX professionals.