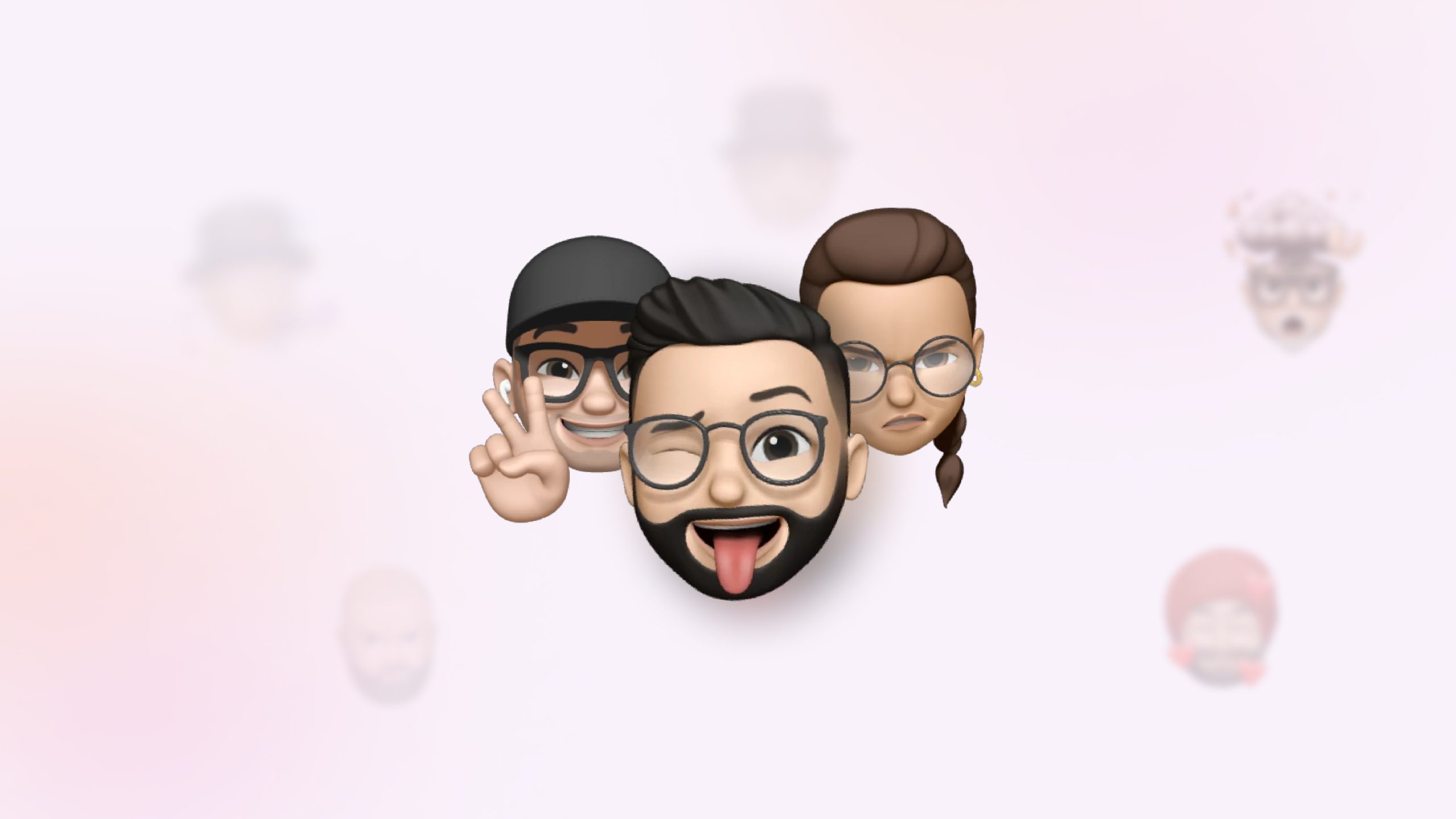 Quick Summary: Emotion relates to human's behavior, perception and memory. It can make a difference in how people interact with things. Emotions in UI/UX are no different. The way that consumers view and engage with a product/website and application is greatly influenced by their emotions. We will examine how emotions play an influential role in UX design in this blog, as well as the way to generate an experience that greatly increases user interest and involvement.
In User Experience (UX), emotional design plays a crucial role when it comes to how users feel concerning a product or service after experiencing it. Since humans are emotional creatures, this idea is predicated on the concept that emotions have a big influence on how people make decisions. In order to provide an attractive or upbeat user experience, it comprises creating a design that activates the user's emotions.
It includes producing an emotion from the customer, such as thrills, need, acceptance, or natural bliss. Users are going to judge the 'pleasure' component of the entire affair in spite of the usability and functionality of your digital platform. Thus, a deep emotional connection is necessary to design.
You should think about having an effective mobile application and website proposed before undertaking anything else, as most consumers will initially interact with you on your site. Let's examine this occurrence in more detail to determine why it exists in UI and UX design scenarios.
Emotional Design: What Is It?
Designing digital platforms that prompt expected emotions, typically positive ones like excitement, warmth, happiness, and urgency. Periodically negative emotion like fear, sorrow, and regret requires UX/UI designers. To rely on a variety of approaches to research people's feelings towards specific product reactions. These feelings ultimately lead to a satisfying user experience, which strengthens the relationship customers have with the products.
Therefore, the way digital platforms make a user feel is known as emotional design. UX/UI designers need to address a trio of intellectual emotions in their design since feelings are diverse and challenging based on each person's wisdom. Here are three tiers of emotional reactions:
Vibrational - Human's natural responses or first impressions of the platform are usually the most basic level of emotional reactions.
Behavior - Subconsciously, users judge the platform's value, accessibility to use, and potential to deal with problems.
Reflective - Consumers evaluate products actively based on features, efficiency, perks, and affordability. Here is where the consumer submits an overall opinion of the platform.
How Do Emotions and Design Interact?
Here's how science explains it: when we respond to an outside stimulus, our minds undertake biological and physical responses that cause us to feel, which in turn enables us to behave or react. Emotions are induced by people, things, or even products. This is why every emotion we experience has its origin.
Emotions are naturally specific and controlled by our senses. Something that you may be feeling may make someone else feel differently. Products with a tendency to make users feel at ease can enhance the user experience (UX) and increase customer loyalty.
UX design must consider every attribute and component of the product that influences the user experience, including branding, structure, accessibility, design, and action. In addition to taking responsibility for the usability and functionality of the product, this involves thinking about what emotions your digital appearance generates and how a user reacts when engaging with it.
Types of Emotional Responses
Most changes in our emotional state happen because of outer factors, and relying upon a wide scope of variables, we end up with two primary sorts of emotional responses.
Negative emotional responses
Positive emotional responses
The Impact of Negative Emotional Responses
While there are many variables that influence our emotions which we can not handle. We are regularly overpowered by choices, accordingly assuming your item does not meet your clients' prerequisites, they will positively search for options.
Keeping Some Positive Emotion into Your Design
Designs that tap into the user's emotions are considered to do something beyond reacting to their expressed requirements and give a more noteworthy degree of user experience. Items that individuals love are items that individuals use over and over again. The foundation of emotional design is the possibility that assuming you can evoke compelling feelings in your users you can utilize those feelings to either make devotion or to drive a client to make a move You all know the story of early phones, there was a strong set of emotional values attached. People would have "Fake" phones because they couldn't afford areal phones.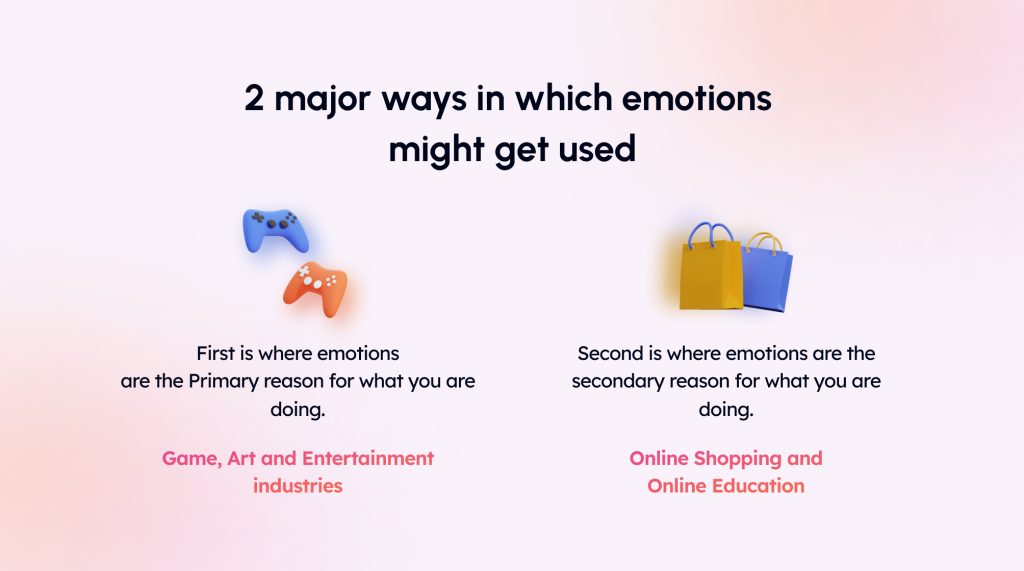 How to Generate Positive Emotional Responses
To plan UIs that produce positive feelings, one should focus on a significant part of UX, i.e. user research and potential target audience group.
With regards to making your clients "delighted", we are alluding truth be told to your expected users, and this is the reason having an unmistakable thought of your dominant interest group is so significant. Various elements create various reactions in various people, in this way it is critical to design for the necessities and expectations for the individuals who will utilize your product.
Utilize visual components to trigger a feeling of users.
Inventive and smart interactions.
Fascinating and engaging experience with interesting design style and topic
Use well-crafted microcopy
Customize product design with your imagination
Dazzle users with details
In the human brain, there are various regions answerable for what we allude to as emotions altogether. These areas include the emotional system. The emotional system comprises unique, yet interconnected levels, every one of which impacts our experience of the world with a certain goal in mind.
Importance of Emotions in Design
The study suggests that people often arrive at decisions based on their emotions rather than on reason or justification. This is how the art of emotional design makes use of this human tendency by creating products that evoke positive emotions and feelings. Discover the importance behind this;
Reduces Bounce Rate
If users swiftly leave your online platform without accomplishing anything, you will not be profitable. A higher bounce rate indicates that the user is dissatisfied with the platform's design or content.
Knowing your users, their emotions, and their philosophies and providing them with exactly what they need. When it's delivered at the same time as needed, it truly turns into a personalized entire user experience with a great emotional design that will help you reduce the bounce rate.
Protects Bad Experiences
Minds frequently repeat positive experiences owing to the feelings of joy entailed and avoid negative occurrences. Every product carries weaknesses that sometimes lead to disappointing outcomes.
But emotion-driven design makes it possible to transform those unpleasant experiences full of rage, frustration, and down into joyful and thrilling ones. Every brand needs to know how an emotional design can convert its users into business.
Connects User
As we come to know, emotions are the basis for connections. They are consistently effective in generating lasting and evergreen connections with your users. Customers who are emotionally invested in your brand and identify with its narrative are drawn to you faster when you adopt emotion-driven design.
It's the user experience that makes all the difference, even when everyone believes their products are the greatest. Thus, it is very important to have a good design to rely on customers.
Boosts User Engagement
User involvement is absolutely influenced by the product design. An appropriate call to action with a detailed user-centric design would be the ideal representative. Users will interact with it since their use of your digital product is simple and satisfying.
Every touchpoint a consumer has with the product is ensured to make them feel pleasure, inspired, or thrilled because of the emotion-driven design. It all comes down to matching the emotions of the user with the product design. Hence, the importance of design can be a perfect match for user and business engagements.
Tips to Improve Emotional design
Never be too emotional
All your emotional designs expect to mix the feelings of users and let them use the product for a more drawn out time frame. In any case, that does not mean you can uninhibitedly vent your feelings and sentiments there.
Emotional design of your product does not work forever
Things change continually. The images (for example, the regularly utilized words, pictures, symbols, objects and the sky is the limit from there) which bring out emotions are likewise evolving. Along these lines, UX designers should understand that the emotional design of their product will not work always and should be modernised continually.
Never forget the basic functions and features
The fundamental elements and capacities are the key piece of website design. Regardless of whether a client stays or straightforwardly leaves, the website, in the long run, is settled on whether it offers them reasonable substance and usefulness that address their requirements.
Pay attention to the design scenarios
In your emotional interface designs, they likewise expected you to focus on the design situations. For instance, humour can get a handle on clients' consideration rapidly and bring individuals a more pleasurable experience. Be that as it may, humour can not be utilized in all design situations.
Do you think you need an emotional design touch for your product or website? Reach out to The Finch design for extraordinary designs that can convert a potential audience to users.
Conclusion
To summarise, emotional design is a key aspect of user experience design. Positive emotional reactions from consumers to products and services can be produced with the use of emotional design, increasing user engagement, loyalty, and satisfaction. Visual approach accessibility, efficiency, and content are some of the essential components of designing for emotion. Designers can design products and services that are both practical and emotionally engaging for users by utilising such elements.
Index
Would you like to Listen?
Related Articles
Get the inside scoop on the latest UX industry happenings and trends from our expert UI UX professionals.